Why Dominican Republic?
This Caribbean jewel is much more than resorts and beaches. Marked by a turbulent past reflected in its ethnic variety and a powerful colonial history revealed through a unique architectural design, the Dominican Republic is a Caribbean destination worth visiting and where you can learn a lot thanks to its wide range of tourism.
Best time to visit
We suggest that you carry out the program of your choice between December and April when the sun shines more, and there is more tourist activity. The other months are rainy and possible hurricanes, especially from August to November.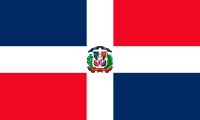 Population:
10,6 millions
Currency:
Dominican Peso (DOP)
Basic daily budget:
20 USD
*Variable according to personal expenses
Useful translations:
Hello > Hola / Dímelo?
Please > Por favor
Thanks > Gracias